How to use STREAM DECK to control the PTZ camera
Download and install the Stream Deck App.
Connect Stream Deck directly to a USB port on your PC.
To use Stream Deck and Bitfocus company in combination, you need to configure the company first. →GUIDE
Now you should install the Companion button plugins.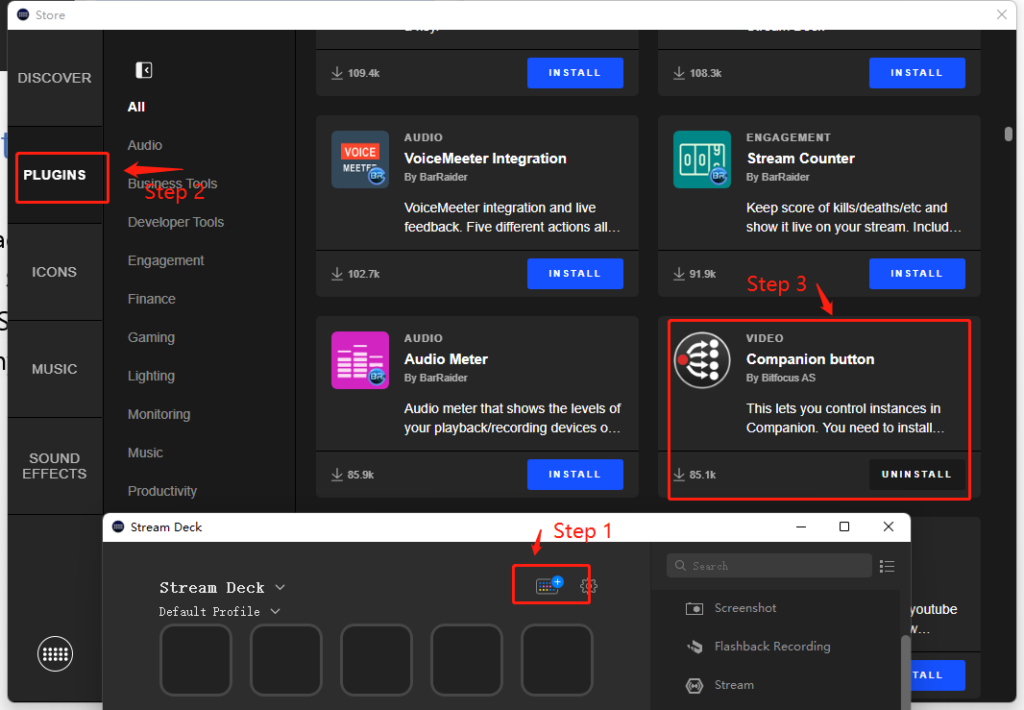 Make sure Elgato Plugin for Stream Deck access is enabled in the company. 
Surface.
This tab will show the connected Elgato Stream Decks. If any of your Stream Decks are not showing up, press the Rescan USB button. Use with care as rescanning will block all operations while the scan is ongoing.
Now you can drag actions from the right panel and drop them onto your desired keys on the left.
Note: If you lunch the Stream Deck App when you configure the company. You can't drag actions, you should reboot the Stream Deck App.