How to pull stream through RTSP(VLC)
Click "Open Network Stream…" as seen below.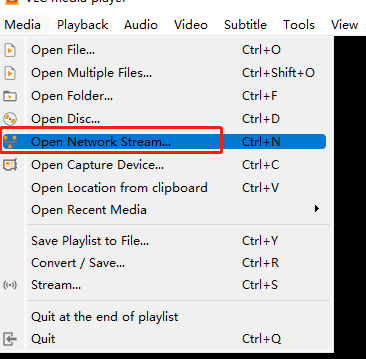 Type the URL and Play.
It consists of rtsp ://camera IP address/Stream name.
Now you can see the videos in the VLC.
Note: If you fail, double-check the spelling at first. Punctuation needs to be entered using English half width.
Another reason is that you have changed the username or password to log in to the camera, please enter the username and password into the VLC as well.