How to control the LiveV400
The LiveV400 can be controlled in the following ways.
1. Control it directly by using the touchable LCD. It offers some basic features, and the advanced settings should be set on the web interface or the mobile-phone backend setting.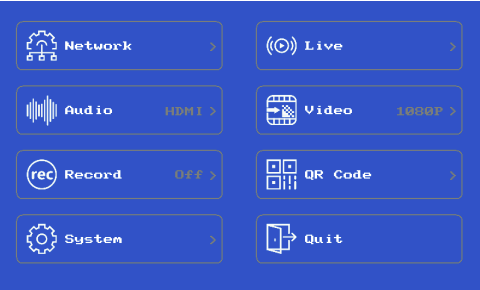 2. The IP address of the encoder will show on the LCD once connected to LAN or WIFI, users can enter the IP address into the address bar of the web browser on PC or phone.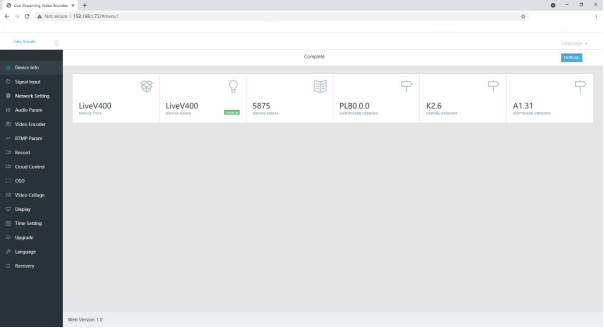 3. If the computer is not convenient, you can also choose to configure your encoder by using your phone's backend setting. Please click "QR Code" at the Menu. Then, please scan the QR code with your mobile phone and enter the user interface If you don't have an account yet, please click "Create account" at the bottom of the picture to create your own account.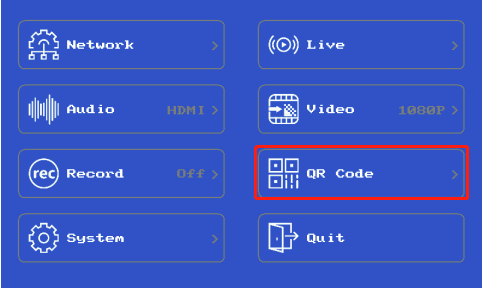 After registering the account, login the account at xx.livevbond.com on PC to configure encoder, xx could be in eu, us, au, cn etc. depends on the country or area of the encoder, such as eu.livevbond.com.