The most important step to use the built-in 5G/4G(APN setting)
APN needs to be set at first, or the built-in 5G/4G can't be used.
To use the built-in 5G/4G, you should enable built-in 5G/4G network as seen below. The default 5G/4G option is selected to be enabled.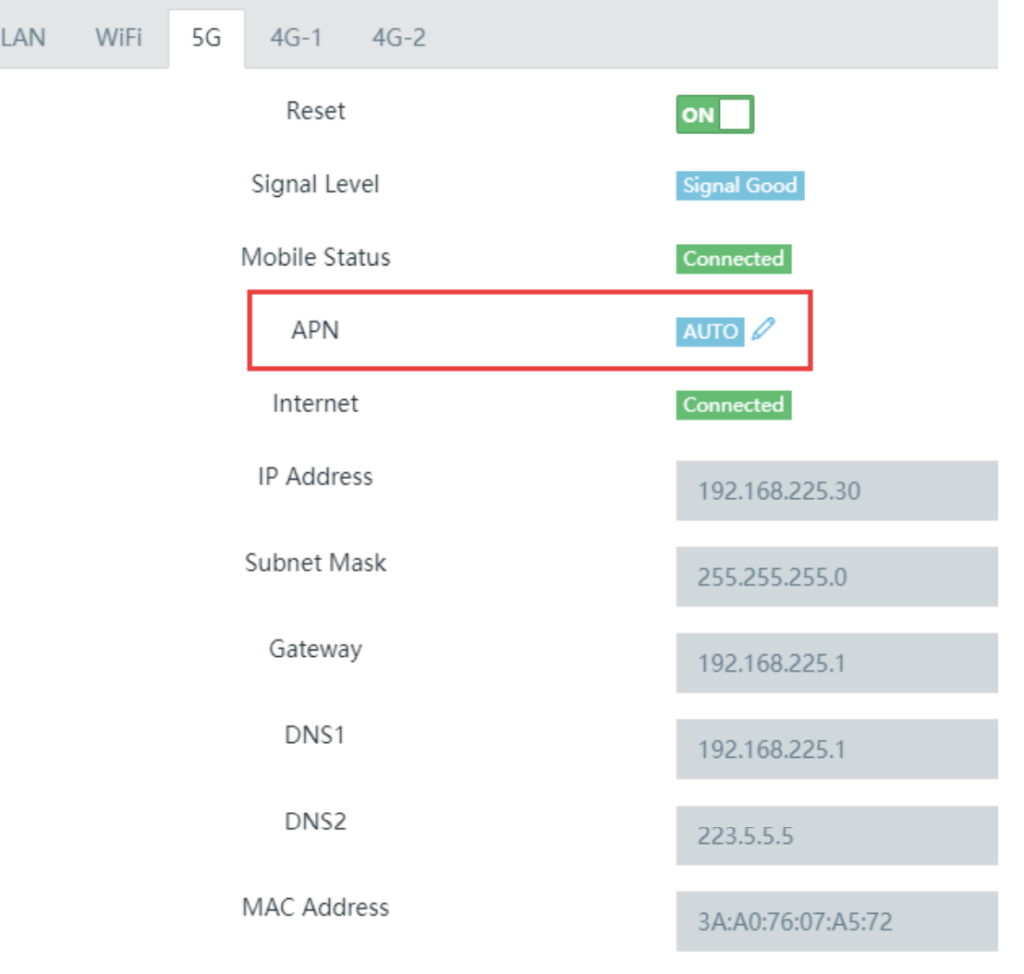 Click the pen icon in the red mark box on the picture above, turn on "APN Auto" and the device will automatically identify the SIM card. Or you can turn off "APN Auto" and fill in "APN". Please ask your network operator or search online to find the APN of your 4G LTE network. When the APN setting is changed, don't forget to restart the device to take effect.