If ZowieBox didn't connect LAN, how can I control the record function?
The hotspot of ZowieBox is turned on by default. When ZowieBox has no network connection, please use the mobile device to connect to the hotspot of ZowieBox to control ZowieBox. 
1. Find the SSID and password on the bottom of ZowieBox, as shown in the figure below.
2. Open the WiFi page of the mobile device and connect to the hotspot above. If it prompts that there is no Internet connection when connecting, this is normal, please continue to connect.
3. After the connection is successful, enter 170.128.88.1 in the browser of the mobile device to successfully log in to the ZowieBox web console.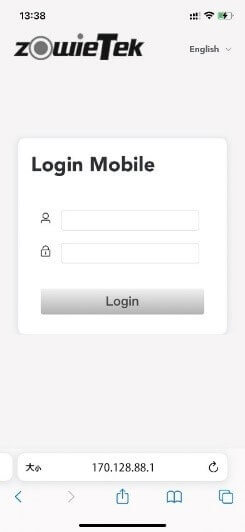 4. Insert the TF card or USB into ZowieBox, click Setting->Streaming->Record to enter the recording configuration page, and turn on the recording button to start recording.