How to check the camera's current IP address?
What is the camera's default IP address?
How to restore to factory default?
How to stream to YouTube& Facebook?
Step 1:
First, set your camera and ethernet properly according to Quick Start Guide on the basis of your own network conditions.
Second, use your account and password to log into the camera's administrator interface for further operations.
Save your settings.
Step 2:
YouTube Stream
Click on Youtube page in  sequence as the picture shows and get your Stream Key and Stream URL, which are essential to stream set-ups on Youtube.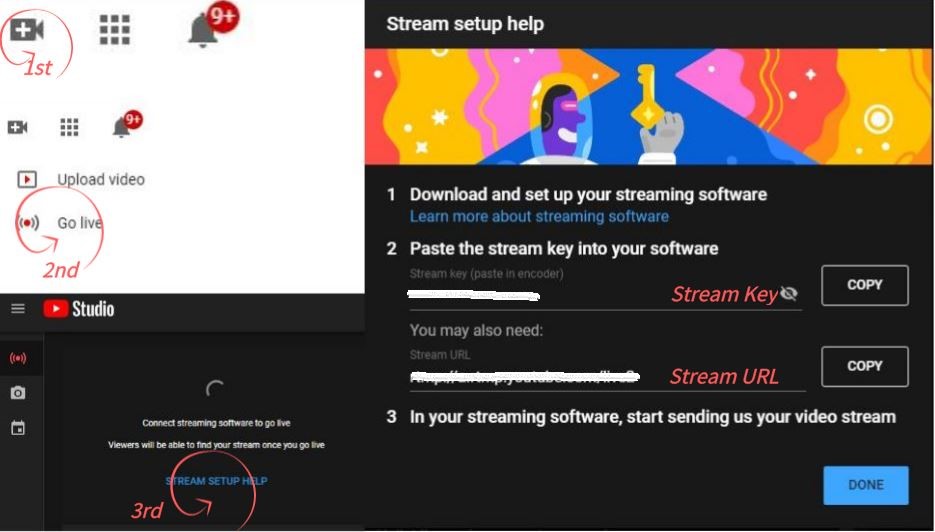 Facebook Stream
Click in your Facebook page as the picture shows to get your Stream Key and Stream URL.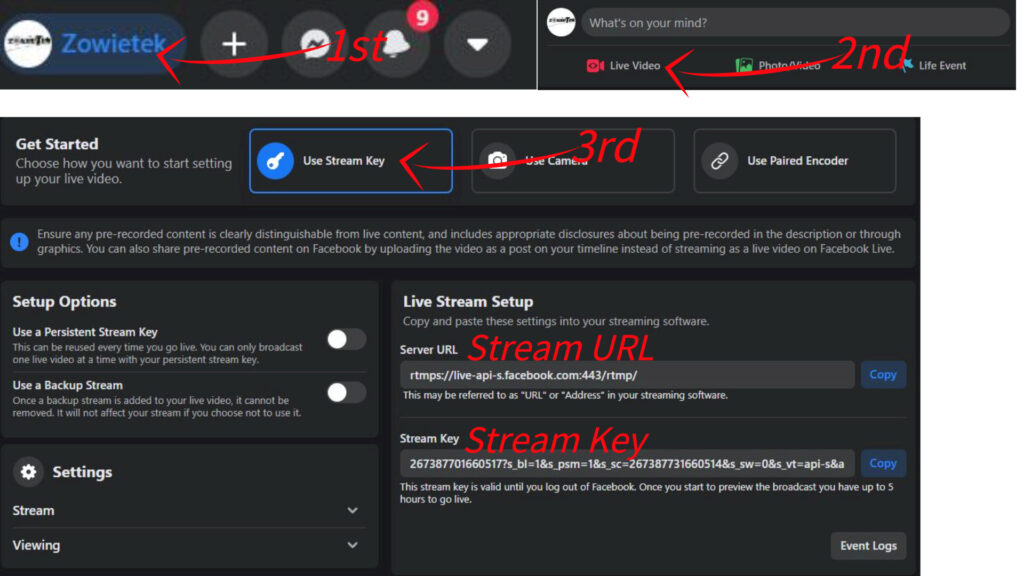 Step 3:
Go to Configuration>Video Configure> Stream Publish and use the information from Step 2 to set up your stream.
Use Stream URL for Host Address and Stream Key for Stream Name. Don't forget to change your Host Port to "443" .
Save your settings.
Step 4:
Once you have saved all the settings above, your streaming on Youtube(Facebook)starts immediately, so keep an eye on the stream page.
Notice: Some models may need audio configuration to push stream properly. So if you finished all the steps above and still can't start your stream, please follow the steps below.
How to connect with OBS&vMix(NDI models)?
Step 1:
Folllow the steps in the picture on the right to add an NDI source in your OBS interface.
In the thrid step, you need to click on where the arrow points to and use its listed option as the pictures shows.
Notice: You need to download OBS-NDI plug-in before adding an NDI source, which does not come with OBS itself.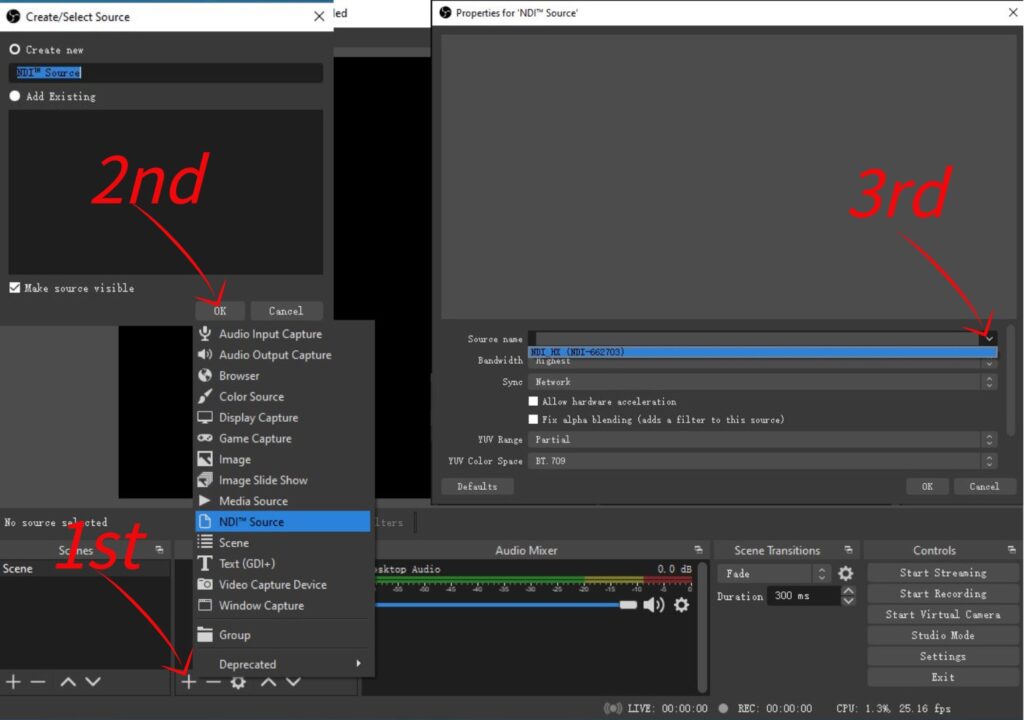 How to change the camera's Zoom Speed?
Unable to turn on your PTZ camera?
How to change preset speed?
How to pull stream through RTSP(VLC)?
First, choose NETWORK for VLC media source. Then log in the camera's web interface, go to Configuration> Stream Publish, choose RTSP for Protocol Type, the use Host Address and Stream Name to create an unique network URL for VLC. Last, click play to start stream. Please refer to the picture on the right for specific naming rules.